Faster and simpler troubleshooting with our all-inclusive monitoring services
Strategic Collaboration + Agile Execution = Sustainable Revenue Growth
Tech for Product Growth is not a one-size-fits-all solution. Instead of blindly following the same marketing playbook for all your projects, you must create a purpose-built growth marketing strategy and seamlessly combine it with structured and agile delivery to utilize your resources effectively. At Exper Labs, we help SaaS and Tech companies grow at an accelerated rate by employing industry-leading tech tools and platforms that help in user acquisition and retention.
Our team has helped many businesses meet their revenue growth goals by creating bespoke strategies covering marketing, technology, sales enablement, and growth hacking. We specialize in developing end-to-end technology solutions that foster the needs of end-users which in turn brings in new customers and turns them into regulars. Our ability to integrate the latest growth marketing frameworks can help you increase conversions, boost your online visibility, and skyrocket your growth revenue without squandering your resources on inefficient advertising.
Platforms We Partner With
Braze customers can start anywhere and go everywhere with our flexible, open ecosystem and host of channels that provide holistic measurements of marketing effectiveness across all devices and platforms. Boost your growth and build customer-centric interactions with this data-driven cross-channel solution. Braze helps to set up user-centric, cross-platform campaigns with great conversion and retention rates.
Branch is the industry-leading mobile measurement and deep-linking platform trusted by all top-ranking businesses to boost efficiency and revenue. Scale your business with Branch's enterprise-grade solutions carefully crafted to increase end-to-end user engagement.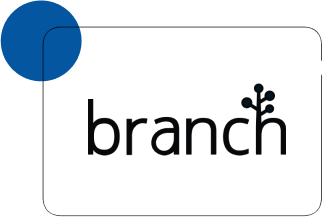 Amplitude is the cult-favorite analytical platform across all software categories. This feature-rich platform allows you to harness the power of product analytics to optimize the business value of your digital product and drive better business outcomes. Use Amplitude's data-driven insights to make better marketing decisions at every stage of the customer acquisition process.
Trusted by marketers all around the world, Adjust provides a unified mobile marketing platform to help you grow your app business at all stages. It is enriched with enterprise-level features leveraging accurate, high-quality data to assist you with mobile attribution, campaign automation, and data privacy and protection. We partner with Adjust to help you maximize your investments while allowing your business to scale exponentially.